Company Profile
Welcome to Hwaguo Fasteners
We are an experienced fasteners manufacturing company founded in 1977, with our main production sites based in Taiwan.
Over the years, our name and good reputation has spread across the globe, with our customer base spanning over 80 countries. Our products are time-tested and used in various industries, including Aerospace, Automotive, Construction, Furniture, Medical, Consumer Electronics, Energy etc. Our products are produced with the best production methods, including stamping press, CNC machining, heading & cold-forging. Our name has become synonymous with great quality.
We specialize in custom-made products, working closely with our customers on R&D and design. Products can be produced adhering to RoHS and REACH directives. We are Hwaguo Fasteners - Your Fastener Specialist!
Organization Structure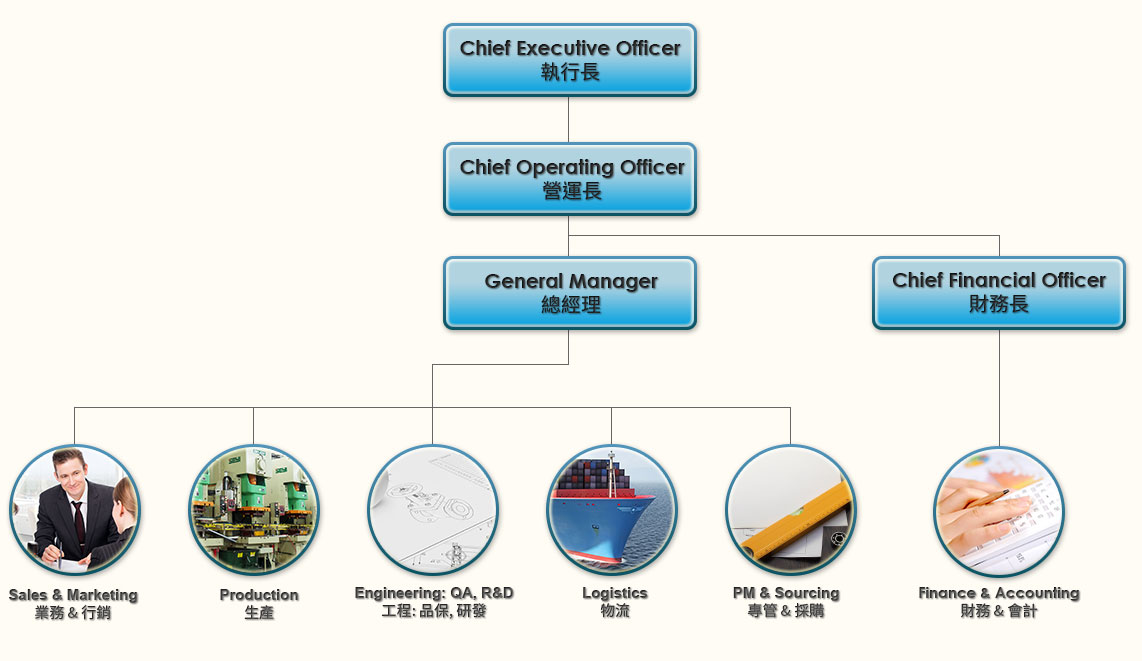 Industries Served
Aerospace

Construction

Automotive

Furniture
Medical

Consumer Electronics

Energy